Meet Our Team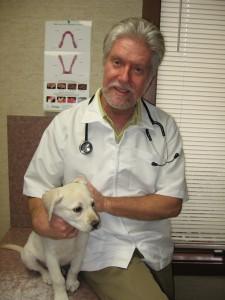 Dr. Mark W. Beere
VMD
Dr. Beere is originally from Ford City, PA. He attended Pennsylvania State University and earned a bachelor's degree in animal science in 1977, then his VMD degree from the University of Pennsylvania in 1981. He joined Drs. Lash and Durkac after graduation in the practice where he spent time as a student. He started in mixed animal practice, but currently only sees small animal patients. He is interested in general medicine and surgery, and the business of veterinary medicine. Dr. Beere has been very active in the community through the years, participating in the Jaycees, Fort Armstrong Folk Festival, and 4-H Cooperative Extension. He is presently chairman of the Miss Pennsylvania Scholarship Organization, part of the national non-profit Miss America Organization. He also enjoys Penguins hockey, and boating on the Allegheny River. He lives on a small farm near Ford City.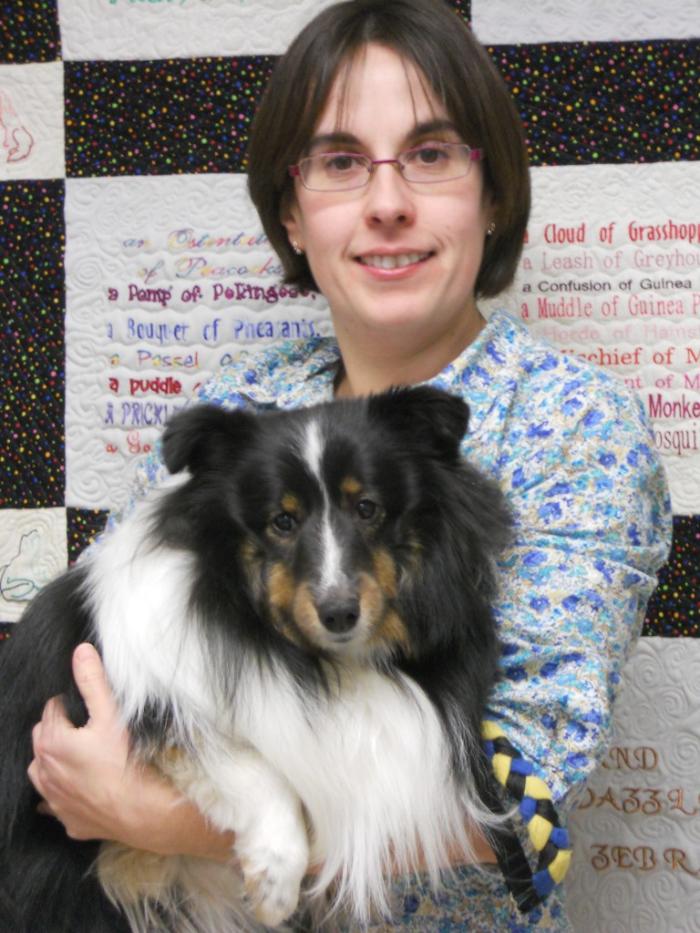 Dr. Beth Allamam
DVM
Dr. Beth Allaman grew up in the Gibsonia area. After receiving her bachelor's degree in Animal Bioscience from Pennsylvania State University, she attended the University of Pennsylvania for her VMD degree. Dr. Allaman practiced at a mixed animal clinic in western Wisconsin for 6 years before returning home to join Kittanning Veterinary Hospital/Veterinary Clinic of Indiana in November 2013. She is a mixed animal practitioner, seeing both large and small animal patients. She has an interest in dairy and small ruminant medicine. Dr. Allaman lives in the Sarver area with her Sheltie, Tula, and her cat, Skippy. She enjoys training and competing in dog agility with Tula, baking and cooking, and collecting nail polish.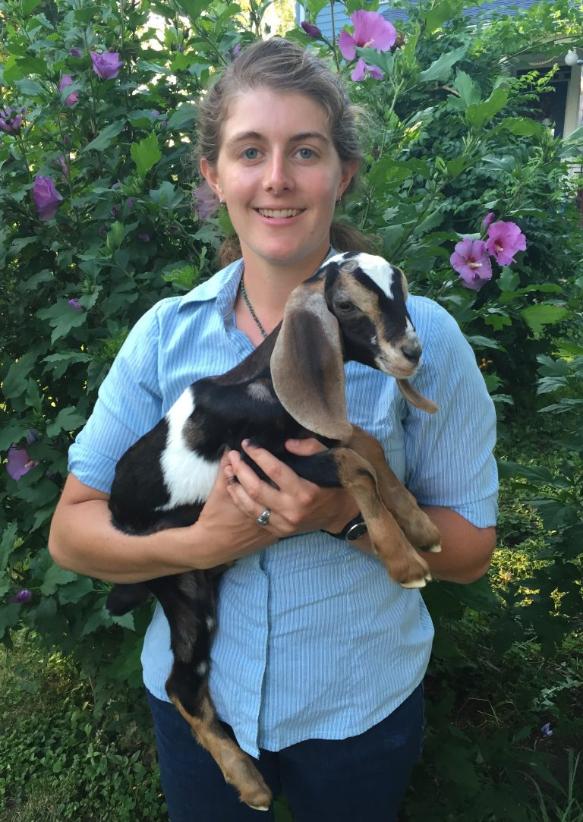 Dr. Katie Roberts
DVM
Dr. Roberts attended Geneva College in Beaver Falls where she got her Bachelor's degree in biology and chemistry. She graduated from Cornell University College of Veterinary Medicine in May 2016. Dr. Roberts was raised on a farm in Beaver Falls where her family raises Nubian dairy goats. When not working on the farm, she enjoys rock climbing and paddle boarding. She will be seeing large and small animal patients, with a special interest in small ruminant medicine.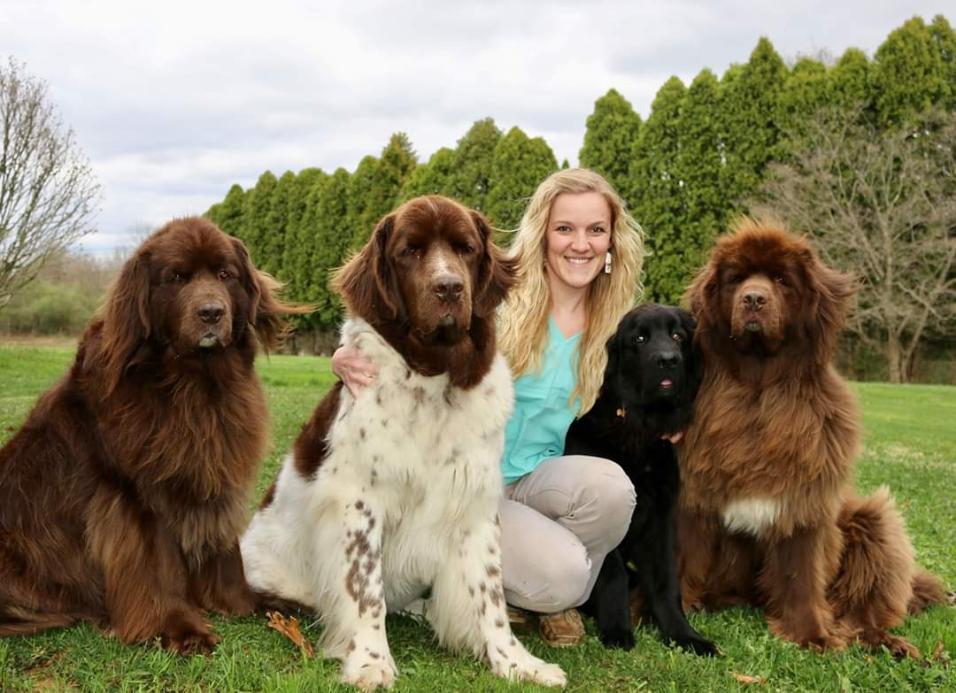 Dr. Kara Miller
DVM
Dr. Kara Lynne Miller was born and raised in Cumberland, Maryland but has always enjoyed spending time at her grandparent's home farms in West Virginia. Dr. Miller attended the Virginia Polytechnical Institute and State University where she double majored in Dairy Science and Animal & Poultry Sciences. Before starting veterinary school, she got accepted into a yearlong externship at the University of Pennsylvania's Marshak Dairy which further cemented her love of bovine medicine. She then attended veterinary school at Purdue College of Veterinary Medicine in West Lafayette, Indiana. She enjoys spending time with her family, friends and animals, hiking with her dogs and goats, participating in agility training with her dog Ruger, photography and rooting for the New England Patriots every Sunday. Dr. Miller owns a menagerie of animals including four Newfoundlands (Koalie, Ruger, Denali and Tug), two cows (333 and Red Bull), two goats (Copper and Todd), seven cats (Murphy, Tabs, Ladybug, Chai, Tom, Hokie and Sassy) and some fish. Although Dr. Miller is proud of all of her Newfoundlands, she is especially proud of Koalie and Denali who are registered pet therapy dogs. Dr. Miller is a mixed animal practitioner with her main interests include dairy cows, goats, large breed dogs and cats.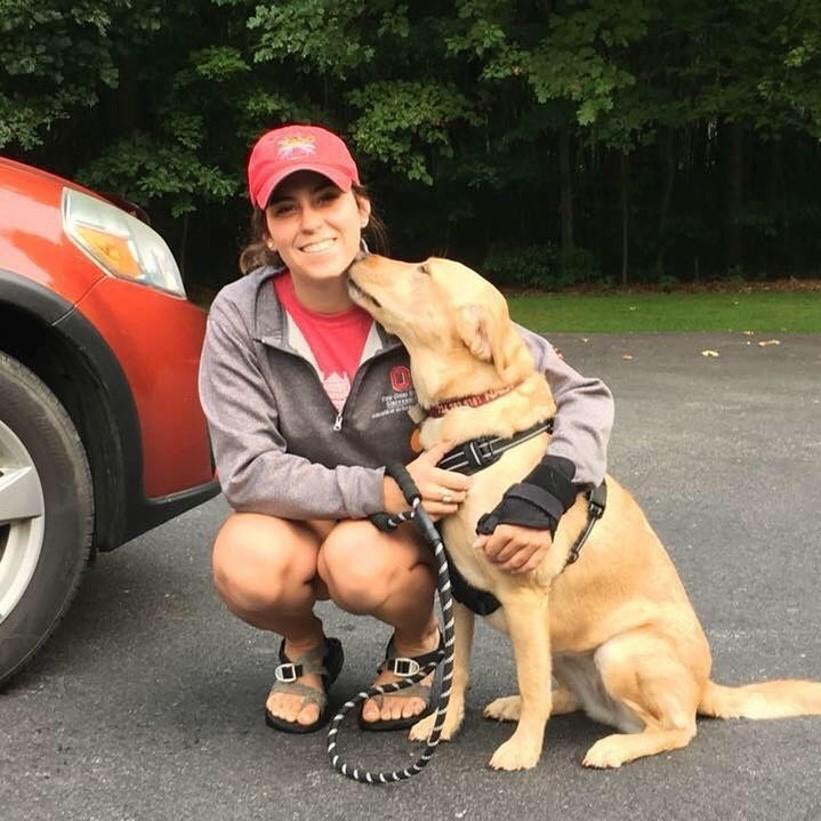 Dr. Amber Zanella
DVM
Dr. Amber Zanella grew up in Chicora, PA. She attended Otterbein University in Westerville, OH where she obtained her Bachelor of Science degree in Equine Science with an emphasis in Pre-Veterinary Studies and a minor in Chemistry. Dr. Zanella continued and graduated from The Ohio State University College of Veterinary Medicine in May 2020. Throughout veterinary school, she emphasized her studies and experiences around food animal medicine with additional equine interests. Dr. Zanella in her free time enjoys riding horses, hiking and spending time on the farm. She will be seeing mostly large animal patients out on the farms!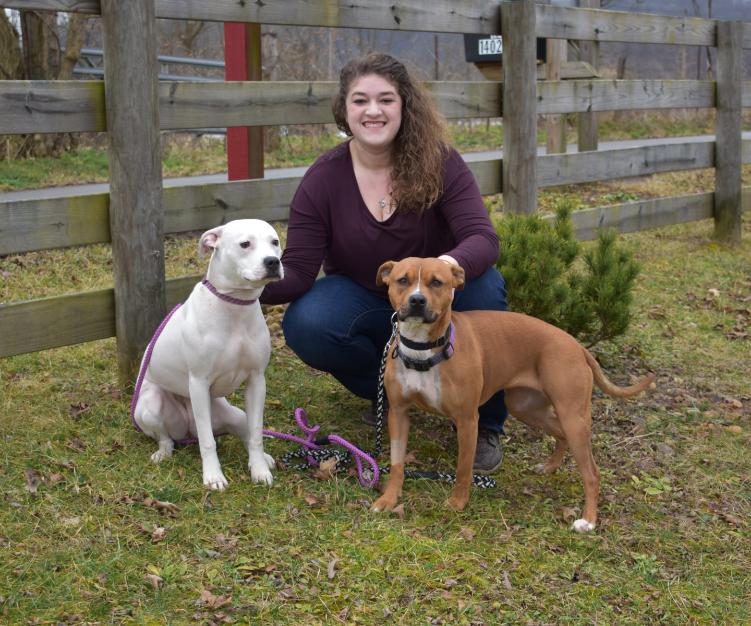 Dr. Casey Goebel
DVM
Dr. Casey Goebel grew up showing Limousin cattle in Wampum, PA. After earning her bachelor's from West Virginia University in 2013, she received her DVM from Lincoln Memorial University as part of the inaugural class in 2018. She worked at a mixed aninal practice in Virginia for 2 years before deciding to move closer to family. She has a strong interest in both companion animals and food animal medicine. She lives in West Kittanning with her two pitbulls, Quinn and Gracie, and her cat, Peggy. When she's not in the clinic, she enjoys hiking with her dogs, exploring on the motorcycle with her boyfriend, spending time on the family farm, and cheering on the Mountaineers.
Reception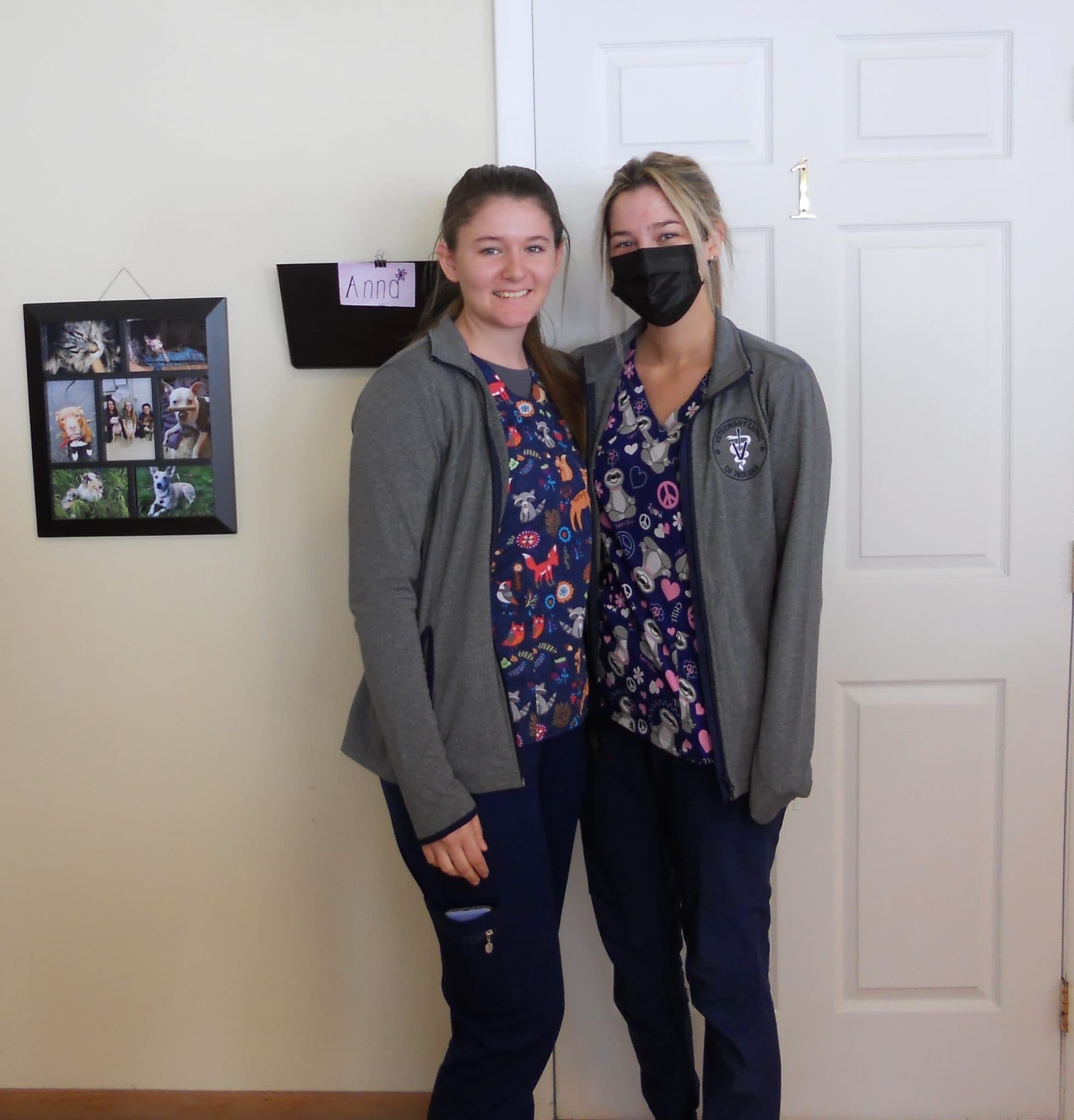 Lindsy & Taylor
Technicians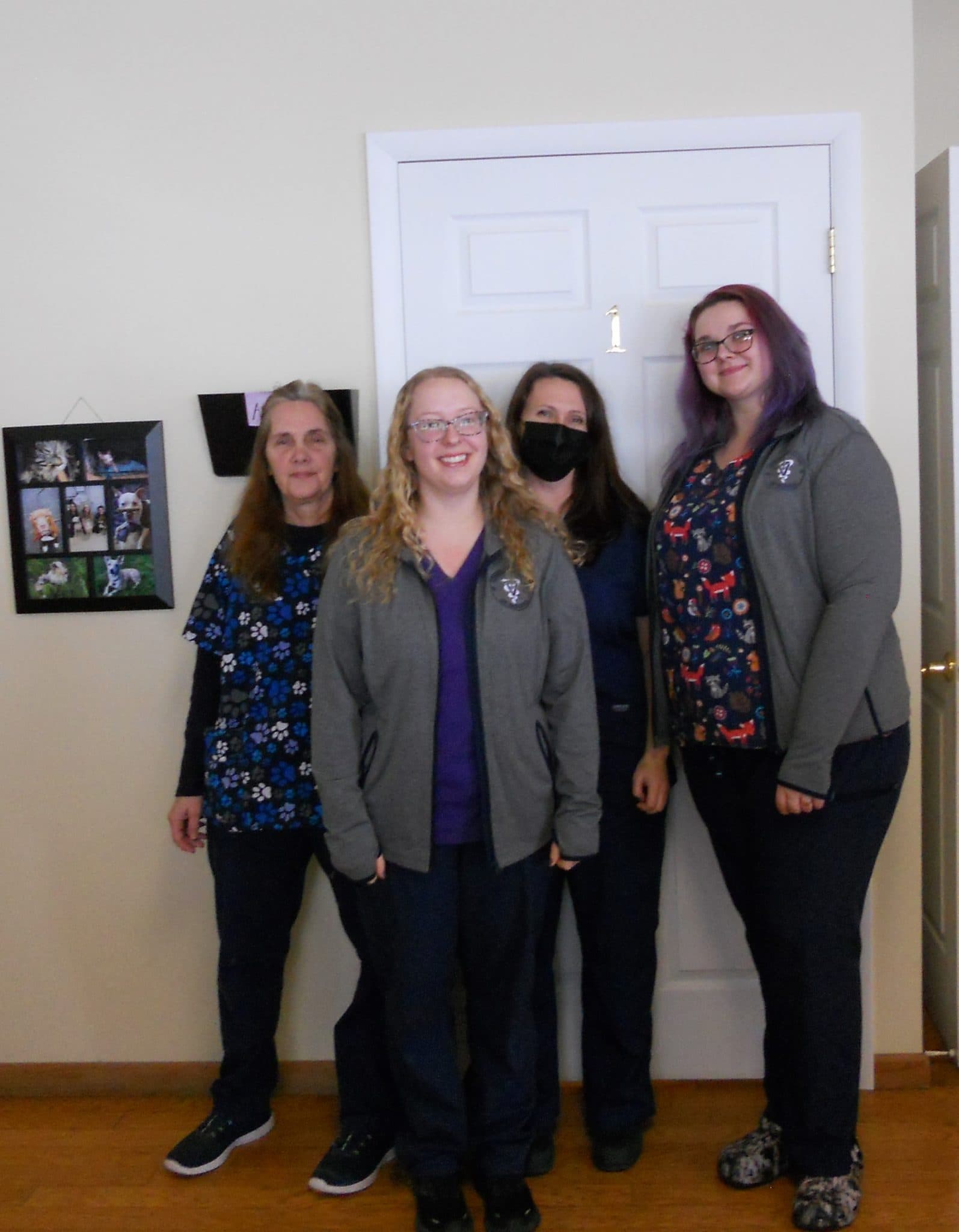 Lisa, Megan, Carolyn, & Anna